N.P.Pastuhov's State Academy of Industrial Management

Address: Republicanskaya street 42/24, Yaroslavl, Russia 150040
Phone Number: +7 4852 73–89–98
Web Site: www.gapm.ru
The Academy is a federal state budget educational institution of continuous vocational education; it deals with specialists of various industries, educational systems, government and public services. The Academy is named after a famous Russian entrepreneur and philanthropist of XIX – XX centuries Nikolai Petrovich Pastukhov who opened, at his own expenses, a technical school to supply Russian industrial companies with qualified personnel in Yaroslavl in 1900.
In the year 2003 Pastukhov's Academy was the first one among educational institutions of Russia that has obtained the international IQNet certificate of QMS, the Academy has repeatedly been awarded various prizes on quality. Employees of the Academy are certified as trainers and auditors in the European and national certification systems.
The Academy has a great experience of participation in international projects on the development of continuous education.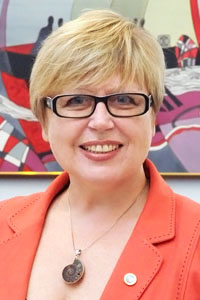 Contact Person: Nina Aniskina
Email: rector@gapm.ru