Republican Institute for Vocational Education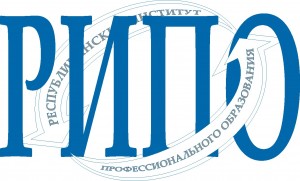 Address: Karl Liebknecht Str. 32, Minsk, Belarus 220004
Phone Number: + 375 17 200 11 80 , Fax: + 375 17 200 11 80
Web Site: www.ripo.unibel.by
The Republican Institute for Vocational Education (RIPO, http://ripo.unibel.by/) was established in January 1993 by the initiative of the Ministry of Education of the Republic of Belarus for scientific and methodological provision of vocational education and training (VET), as well as further training of pedagogical staff in VET in the Republic of Belarus.
The main objective of the RIPO is the development and implementation of the vocational education policy meeting the socio-economic needs of the country. The RIPO tasks are focused on the improvement of the legislative framework governing VET; studies on the labour market (LM) and economic issues in VET; researches on the National Qualification Framework in terms of transformation of LM needs into the VET parameters; studies and pilot projects on quality assurance and key indicators in VET; development of VET curricula and retraining programmes for the youth, adults, unemployed and disabled people; re-design and modernization of VET content according to the sustainable development goals and LLL priorities; introduction of competence-based approach and new didactics in VET; methodological provision and training aids for VET specialties; professionalization and further training of VET managers, teachers and trainers; nation-wide coordination of VET initiatives and dissemination of the best international experience in the field of human resources development.
The organizational structure of the RIRO embraces the VET research institute, 2 vocational colleges, faculty of retraining and skills upgrading, postgraduate school, centre for VET informatization, coordination center for the CIS initiatives in VET, editing and publishing centre for educational books and training aids, department for comparative research and international cooperation in VET, with the total number of employees over 800.
Over the years the RIPO has attached a big value to the international cooperation development.. Since 1998 the RIPO has been a support point and permanent partner of the European Training Foundation in Belarus. A national UNEVOC Centre of Belarus was established in 1999 at the RIPO. Since 2007 a number of international projects in the field of adult education are being implemented within the cooperation framework with Dvv international (Germany) and Folkuniversitetet Uppsala (Sweden). In 2011 the RIPO was granted a status of the Reference Organisation for the CIS member states in staff vocational training, retraining and skills upgrading in VET system. Among the RIPO international partners, there are VET educational establishments, research institutes and industrial organizations from all the CIS countries, the USA, Nigeria, Vietnam, Turkey, Germany, Sweden, Finland, Poland, Lithuania and other EU countries.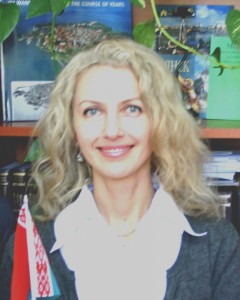 Contact person: Olga Dekhtiarenko
Email: olga.dekhtiarenko@ripo.unibel.by